*Please add pictures*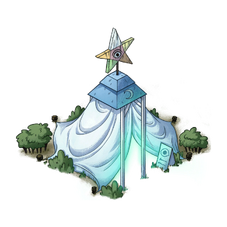 The Tent of Telepathy is a tent, inhabited by Dipper Gleeful and Mabel Gleeful. They perform the shows in which they murder their victims in the tent.
Known Employees
Edit
Known Information
Edit
The known info about the Tent of Telepathy: Dipper and Mabel have shows there in which they gather volunteers and kill them to experiment with black magic. It is unknown if any other employees are a part of the shows.